VIRGINIANS:

We researched the candidates for the U.S. Senate and U.S. House of Representatives running for election this coming Tuesday, November 6th in the Commonwealth. We looked SOLELY at the issue of monument removal and offer the following list of monument supporters, based on their public statements, voting records (for incumbents) and in some cases, made inquiries and received information from the candidate or their staff.

At the top of the list is our friend and US Senate candidate Corey Stewart. Corey should need no introduction to Confederate heritage supporters. He has been an OUTSPOKEN opponent of the extreme left's attempts to destroy our monuments and memorials and the left and the establishment Republicans in Virginia have waged a vicious war of false personal attacks against him because of it.

To learn more about Corey Stewart or how you can assist in the final days of this very important campaign, visit his website here...

https://www.coreystewart.com/

Corey Stewart Voter Guide:
In stark contrast, Corey's opponent, Tim Kaine, has made no secret of his contempt for Virginia's history and heritage. Here is just a SAMPLING .


LEST WE FORGET. Tim Kaine is not a Native Virginian, and is no friend of the South...

August 20, 2017:
"Kaine: Virginia should consider a statue of Pocahontas instead of Robert E. Lee"

Each state is allowed to place two statues amid the marbled columns of the Capitol's Statuary Hall. Virginia is represented by statues of George Washington, the nation's first president, and Robert E. Lee, a general who commanded Confederate troops during the Civil War.

"I think as you look at the scope of Virginia history here in 2017, and if you want there to be two people to really stand for who Virginia is, why wouldn't you think about Pocahontas who, had she not saved John Smith's life, we wouldn't even be here possibly?" Kaine said during an appearance on CBS's Face the Nation.

Or, Kaine asked, why not Barbara Johns Powell? She was a 16-year-old student when she led her Prince Georges County classmates in a walkout for equality. The demonstration eventually led to a lawsuit that became part of the U.S. Supreme Court's landmark Brown vs. Board of Education decision that ended school desegregation.

Or maybe, Kaine said, the state should honor former Gov. Douglas Wilder, the grandson of slaves and the first elected African-American governor in the nation's history.

November 8, 2008
"Old Virginny is Dead"
A tired but beaming Gov. Timothy M. Kaine today said the election of Sen. Barack Obama was "an amazing day -- one of the best days of our lives."

"Old Virginny is dead," said Kaine, standing with his wife, Anne Holton, in front of the Virginia Civil Rights Memorial at the State Capitol. "We are a new and dynamic and exciting commonwealth . . .

"We are not living in the past," Kaine said. "We are looking ahead."

Tuesday, June 23, 2015
WASHINGTON, D.C. – U.S. Senator Tim Kaine released the following statement today:

"I support Governor McAuliffe's call to remove the Confederate battle flag from state-issued Virginia license plates. The use of the flag by public bodies is integrally connected to celebration of the cause of the Confederacy, which is inimical to American values. With the Supreme Court's decision last week in Walker v. Texas Division, Sons of Confederate Veterans, Inc., prior court rulings in Virginia that have protected the use of the emblem on license plates are now obsolete. This is the right call for the Commonwealth and I commend the Governor for his leadership on this issue."

April 7, 2010
Democratic National Committee (DNC) Chairman Tim Kaine blasted his GOP successor as governor of Virginia for declaring April "Confederate History Month" in the state.

Kaine, who served as governor of Virginia from 2006 to 2010, criticized Gov. Bob McDonnell's (R) decision to revive the Confederate History Month observance after Kaine and his immediate Democratic predecessor, now-Sen. Mark Warner, had not declared the observance.

McDonnell declared the month without noting the role of slavery in the Confederacy, of which Richmond, Va. was the capital.

"Governor McDonnell's decision to designate April as Confederate History Month without condemning, or even acknowledging, the pernicious stain of slavery or its role in the war disregards history, is insensitive to the extraordinary efforts of Americans to eliminate slavery and bind the nation's wounds, and offends millions of Americans of all races and in all parts of our nation," Kaine said late Wednesday afternoon in a statement.

February, 2000
RICHMOND The Richmond City Council last night voted unanimously to rename two city bridges that honored Confederate Gens. Thomas "Stonewall" Jackson and J.E.B. Stuart after prominent black leaders instead.

The council voted 7-0 with two abstentions last night to rename the bridges in honor of Samuel Tucker and Curtis Holt. Mr. Tucker was a lawyer with the Richmond firm of Hill, Tucker and Marsh and litigated many cases across Virginia to implement desegregation in the face of massive resistance. Mr. Holt was a civic leader best known for fighting the city's annexation efforts that diluted blacks' voting strength.

The idea to change the bridge names came from Richmond Mayor Timothy M. Kaine and Councilman Sa'ad El-Amin, a councilman who objected to including a portrait of Gen. Robert E. Lee portrait on a Richmond flood wall. The portrait was set afire on Lee-Jackson-King Day.






CONGRESSIONAL RACES:

Virginia Candidates for the US House of Representatives who oppose monument removal:

Jeff Dove (R) Candidate for: United States Representative, VA 11th District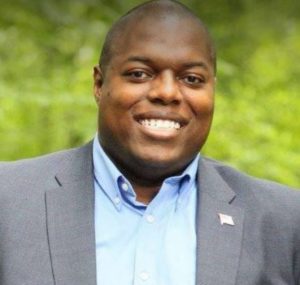 "There is another way to look at the dispute over the removal of the Robert E. Lee monument in Charlottesville....

...We shouldn't be erasing those things. We should be learning from them. The values and tradition each side places in the reminders of this era will be uniquely personal." - Jeff Dove


Barbara Comstock (R) Candidate for: United States Representative, VA 10th District


"I support building more statues and adding to our history; not tearing down statues or erasing our history."

H. Morgan Griffith (F) Candidate for: United States Representative, VA 9th District





U.S. Rep. Morgan Griffith, R-Va., issued the following statement about statue removal:

"As a federal legislator with no authority over local or state statues, I believe discussion is never a bad thing, and in doing so, we must remember many statues are remembrances of those who died in a given community. Taking those down would be wrong.

"Further, in a full discussion, it would be most beneficial to put the statues' reason for placement in context. When we erect statues, we are saying something about our communities as well as the people we honor. It would be valuable to know the full history on why our ancestors/predecessors thought someone was worth honoring. Understanding the full story is more likely to improve our communities than purging monuments and markers. We can learn from the good and the bad of history; however, no one can learn when evidence of history is eradicated."


Dave Brat (R) Candidate for: United States Representative, VA 7th District




Ben Kline (R) Candidate for: United States Representative, VA 6th District



If you missed his stirring remarks on Lee-Jackson Day, please take a minute to view this video...
https://www.youtube.com/watch?v=RwG5tarvaE4

Denver Riggleman (R) Candidate for: United States Representative, VA 5th District





In response to the Charlottesville government voting to take down the Robert E Lee Statue and renaming Lee Park, Denver Riggleman released the following statement:

"This continued assault from Democrats on Virginia's history and heritage is unacceptable. As Governor, I will protect the monuments of our heritage, but not just of the Civil War mind you. As Governor, I would be willing to explore memorializing more of our history, not less.

Instead of tearing down a statue of Robert E. Lee, which will cost residents over $300,000, why are they not looking to spend that money erecting a monument to Maggie L. Walker, a Virginian, an African American, and first female president of a bank in the United States?

Not only are they standing in conflict with a number of Virginia's laws, but they are spitting in the face of veterans of every conflict - no reminder of any sacrifice by any veteran of any conflict should be torn down by the liberal thought police.


Ryan McAdams (R) Candidate for: United States Representative, VA 4th District




Response to our inquiry: "I am definitely for protecting history and our monuments. I do NOT support tearing them down. I support focusing on solutions that actually help our communities and bring us together."


Scott Taylor (R) Candidate for: United States Representative, VA 2nd District





"I'm not in favor of just tearing things down," Scott said in an interview with 10 On Your Side. "Those states put them there for a reason, because they believe they contributed to their history. Look, it's an imperfect history, but that context should be taught."


**PLEASE NOTE - This list is based SOLELY on the candidate's position on monument removal and is provided to inform voters of where the candidates stand on THIS ISSUE only.

It is our opinion that this election is one of the most crucial in our history.
PLEASE prayerfully consider your choices and get out and vote... and encourage others to do so, as well.

Va Flaggers

Non Vi Virute Vici - "Not by violence, but by excellence have I conquered"